COURSE ON EMBRYO TRANSFER IN BOVINES, CLASSROOM COURSE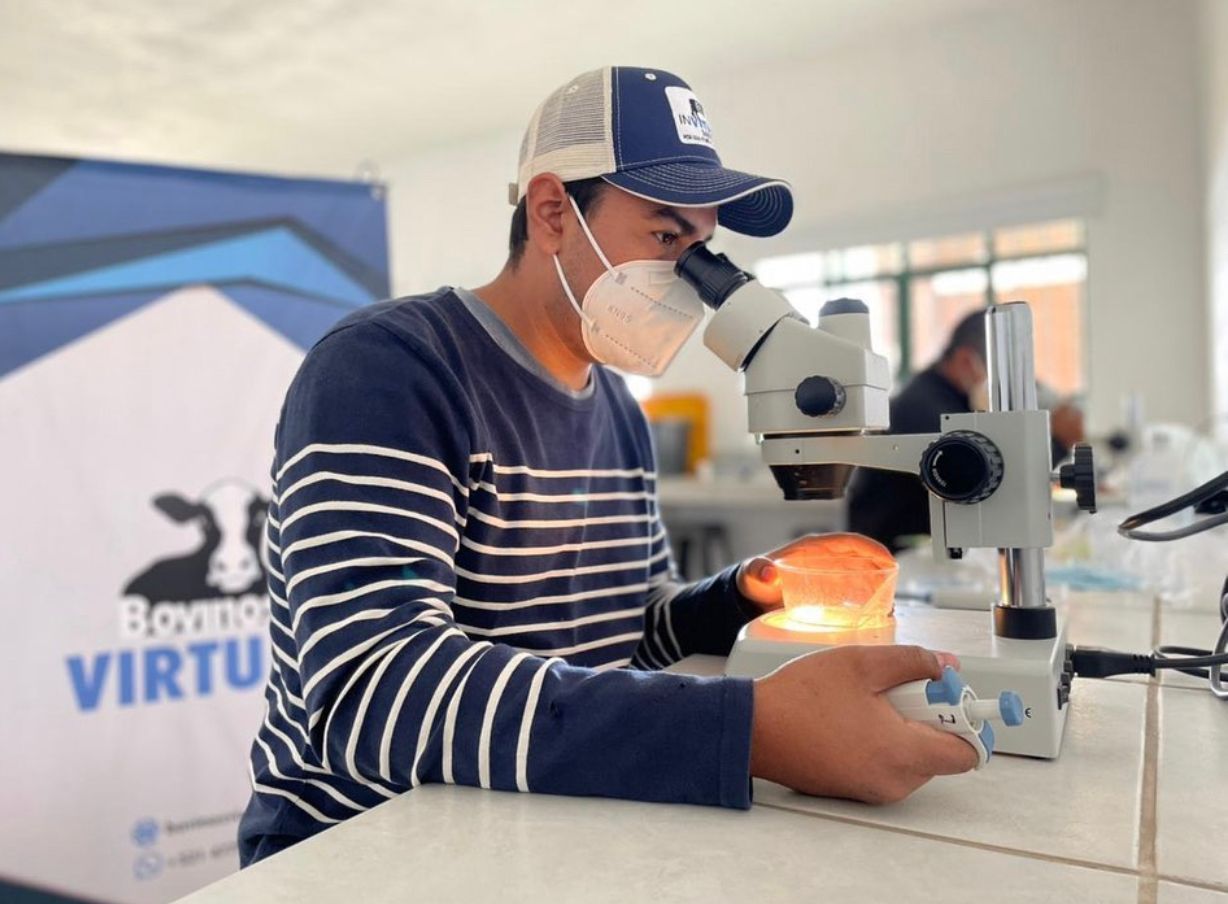 Welcome to our Embryo Transfer in Cattle course.
In this course you will learn the most current techniques of collection, manipulation, evaluation and transfer of embryos produced invivo to be able to apply it in your workplace.
During the practice that you will perform in our facilities located in the city of León
Guanajuato, Mexico you will be able to work with live cattle for three days applying the techniques to which you will also have theoretical access through our virtual classroom for two months.
What you will learn in this course
Basic concepts of super-ovulation in the cow
Selection of donor cows
Factors affecting super-ovulation of the cows.
Super-ovulation and artificial insemination protocols in the donor cow
Methods for recipient selection
Synchronization of receivers
Evaluation of receivers
Ultrasonography and palpation of donor and recipient cow ovaries
Embryo searching, collection and classification
Embryo washing and loading of straws
Embryo freezing and transfer Embryo thawing
Embryo collection, washing and handling
Donor and recipient cow anesthesia and evaluation
Donor collection, sorting and embryo evaluation
Recipient cow evaluation
Who is this course for?
To Veterinarians, Students, Technicians, Cattlemen and People interested in Cattle or Cattle Reproduction.
Prices in Mexican pesos
Modulo I IMPORTANCIA DE LA TRANSFERENCIA DE EMBRIONES Y MANEJO DE DONADORAS

Modulo 2 SELECCIÓN Y MANEJO DE RECEPTORAS

Modulo 3 COLECTA, MANIPULACIÓN, CONGELADO Y TRANSFERENCIA DE EMBRIONES