Bovine FOLLICULAR ASPIRATION – Classroom Course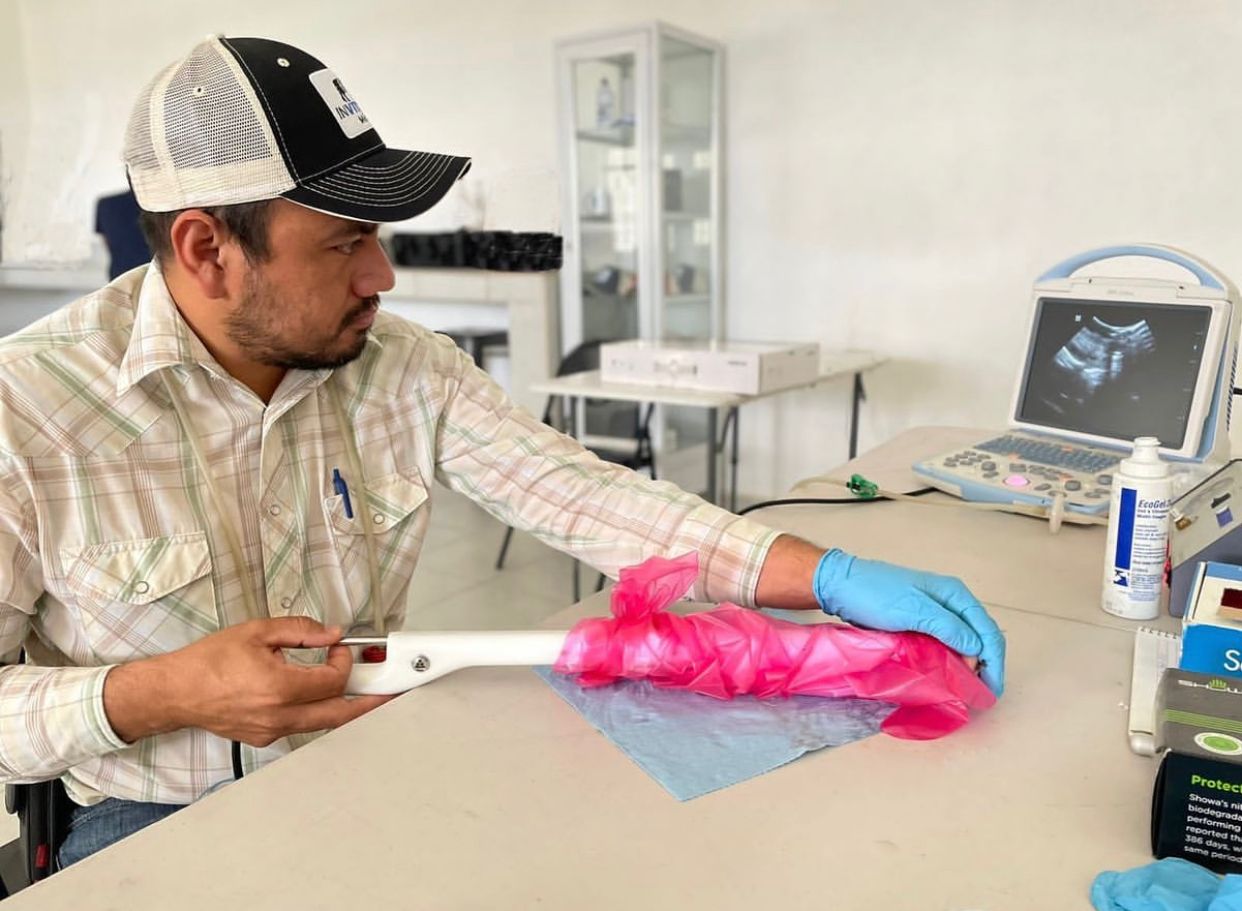 Welcome to our course for Bovine Follicular Aspiration, this course is held in our facilities located in the city of Leon Guanajuato, Mexico.
In this course you will learn the most current techniques of collection, manipulation, evaluation and transfer of embryos produced invivo in order to be able to apply them in your workplace.
What will you learn in this course?
Basics of ovarian anatomy and follicular recruitment in the cow as well as availability of follicles for aspiration
Availability of follicles for aspiration
Oocyte donor selection in bovine cattle
Factors affecting oocyte collection and quality
Evaluation and preparation of oocyte donors
Equipment assembly and operation for follicular aspiration
Ultrasound-guided oocyte collection
Post-aspiration problems in the cow
Laboratory set-up and equipment
Oocyte search, qualification and management
Maturation of bovine oocytes
Preparation of oocytes for shipment to the IVF laboratory
Who is this course for?
For Veterinarians, Students, Technicians, Cattlemen and People Interested in Beef Cattle.
Prices in Mexican pesos