BOVINE ULTRASOUND COURSE – Virtual (online)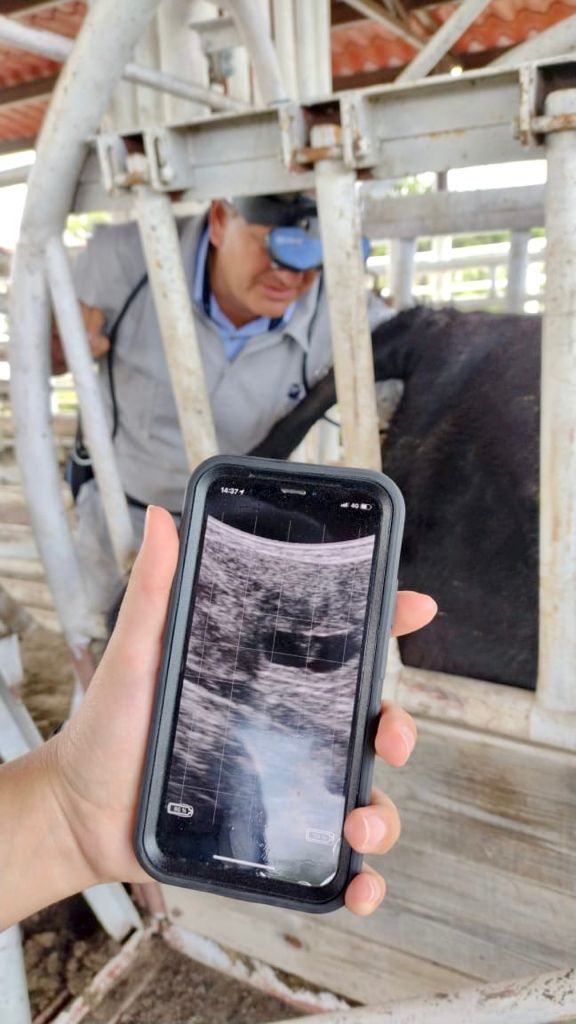 Welcome to our ultrasound pregnancy diagnosis in cattle course.
In this course you will learn the basic concepts of ultrasound, imaging and ultrasound calibration, evaluation of cows during the estrous cycle and other elements that will make your field practice a success.
Among the most important advantages of making a pregnancy diagnosis in the cow with an ultrasound scanner is that since it is not an invasive technique, as palpation would be, there is no danger of damaging the embryo in case our cow is pregnant.
Another advantage is that when this technique is mastered, pregnancy can be diagnosed more quickly than with the palpation technique,
When we ultrasound we can see the anatomy in real time, we can even see elements that would be impossible to detect with manual palpation.
Another advantage is the differentiation of follicular cysts from luteal cysts, and by knowing the difference we can have a more accurate diagnosis when treating our cow.
With an ultrasound scanner we can evaluate the estrous cycle of each cow individually to design more efficient strategies.
What will you learn in this course?
Advantages of ultrasound
Ultrasound imaging and calibration
Ultrasonography of the cow during the estrous cycle
Doopler ultrasound
Strategies for the use of ultrasound in FTAI protocols.
Selection of heifers for entry into reproductive protocols
Ultrasound evaluation for the selection of embryo donors and recipients.
Pathologies of the reproductive system
Who is this course for?
Cattlemen, Technicians, Students, Veterinarians, Biologists, Agronomists or people with careers and interests related to Bovine Reproduction.
Prices in Mexican pesos