COURSE ON ARTIFICIAL INSEMINATION IN BOVINES VIRTUAL MODALITY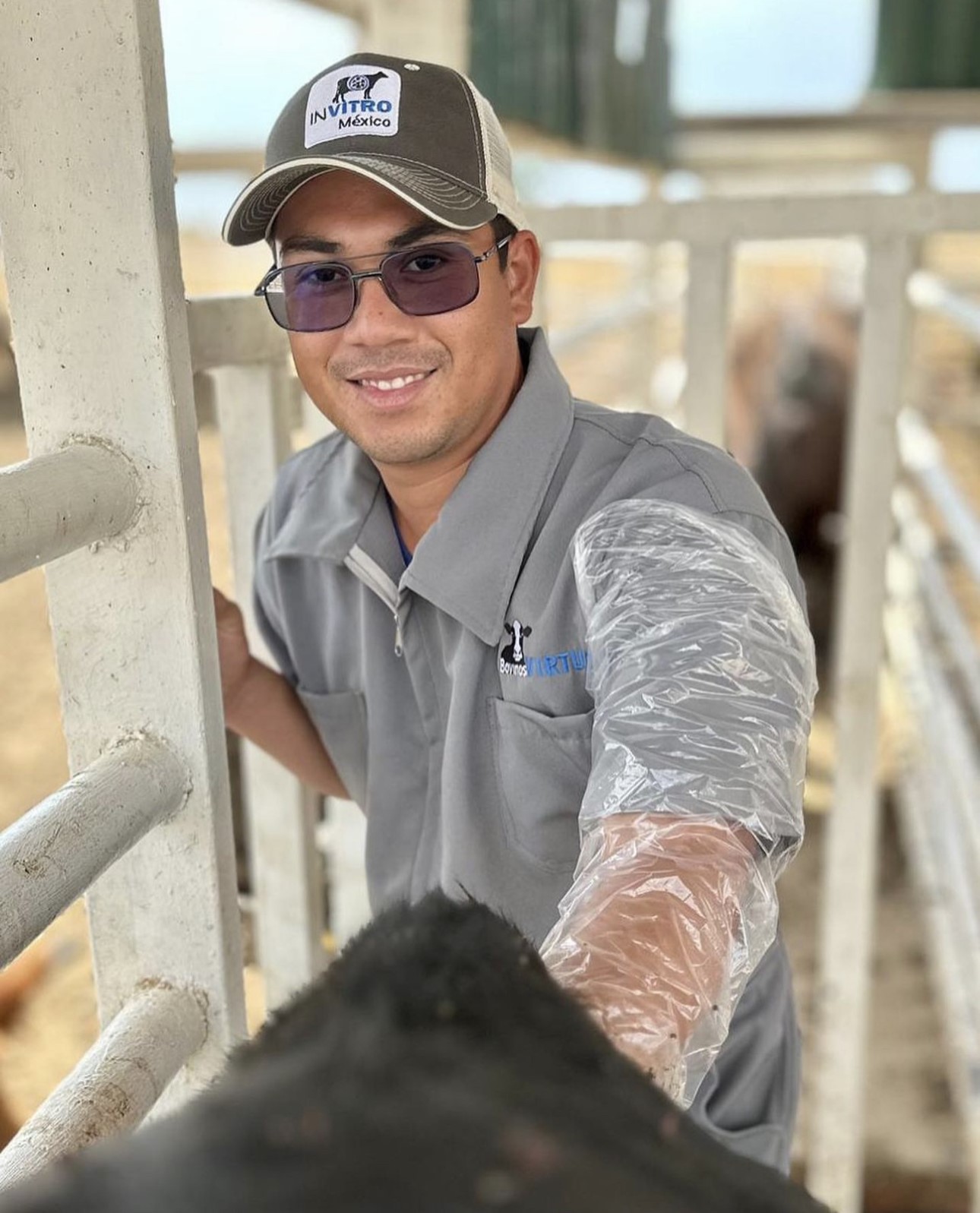 Welcome to our course of Artificial Insemination in cattle, in this course you will learn the most appropriate techniques to prepare your cattle and the methodology to perform a successful artificial insemination of your cows.

We include audiovisual material and supporting readings to better support you in your teaching and learning process.
Endorsed by the Centro de Capacitación Agropecuaria de México (CCAM).
What will you learn in this course?
The student will learn the most important techniques to prepare and select cattle adequately to be suitable for the process of artificial insemination in cattle, will be able to develop synchronization strategies for fixed time insemination and detected estrus by selecting sires of high genetic value that can contribute to achieve their production objectives either in beef cattle or dairy cattle, In turn, you will use semen management and insemination techniques that will maximize cow fertility at the time of pregnancy diagnosis, increasing the annual calving rate and therefore the harvest of calves, kilos of beef or liters of milk per year.
Goals and objectives of a bovine reproductive program.
Anatomy of the reproductive tract of the cow
Physiology of the reproductive system of the cow.
Stages of the estrous cycle in the cow
Background of artificial insemination
Estrus detection techniques for artificial insemination in bovine animals
Selection of bovine sires
Semen handling and artificial insemination techniques in cattle
Postpartum period and first insemination of the cow
Fixed-time artificial insemination in bovines (synchronization protocols)
Who is this course for?
Cattlemen, Technicians, Students, Veterinarians, Biologists, Agronomists or people with related careers and interests.
The development of our teaching-learning technique allows us to work simultaneously with all types of students regardless of their academic level, everyone can be able to learn and apply the reproductive techniques that we teach.
Our instructors are Veterinarians with field and teaching experience, evaluated and trained on a permanent basis to guarantee your learning.
Módulo 1 - en

Metas y Objetivos de un Programa Reproductivo I Metas y Objetivos de un Programa Reproductivo II Anatomía del aparato reproductor de la Vaca Fisiología del aparato reproductor de la Vaca

Módulo 2 - en

Etapas del ciclo estral Historia de la Inseminación Artificial Técnicas de Detección de Celos Selección de Sementales

Módulo 2 - en

Etapas del ciclo estral Historia de la Inseminación Artificial Técnicas de Detección de Celos Selección de Sementales

Módulo 3 - en

Manejo de Semen y técnica de Inseminación Artificial Periodo postparto y primera inseminación Inseminación artificial a Tiempo fijo (Protocolos de Sincronización) I Inseminación artificial a Tiempo fijo (Protocolos de Re sincronización) II